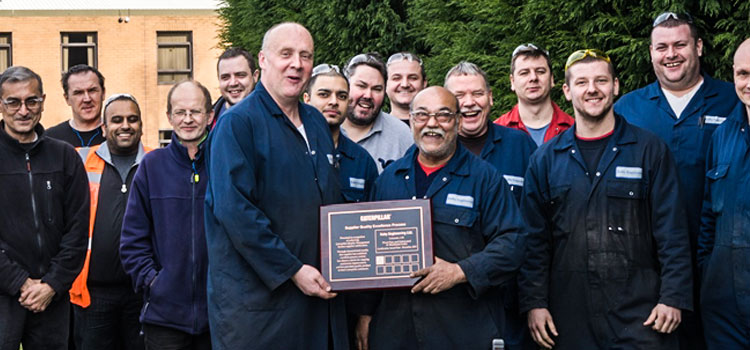 Kaby Engineers are proud to announce our re-accreditation of the Caterpillar SQEP award at our Lean Manufacturing sites.
Originally obtained in 2014 the Caterpillar Supplier Quality Excellence Process award signifies the attained and continued attention to detail in meeting and employing the controlled processes to obtain this high standard expected by Caterpillar of their selection of elite suppliers who obtain this award.
Obtaining SQEP has seen changes which other Kaby Engineers customer have benefitted from and signifies Kaby Engineers continued progressive outlook into working with suppliers and customers to employ new manufacturing techniques and continued investment to deliver quality products.